Punto Fit
is a versatile outdoor and indoor sports facility. Dozens of shells and types of activities, 4 configuration options, simultaneous training of up to 30 people.
Punto Fit is the perfect solution for workout training. The sports complex will organically fit into the look of city parks, residential complexes, private territories and office spaces. Training with Punto Fit is equally accessible for athletes and lovers of a healthy lifestyle, regardless of the level of training and age.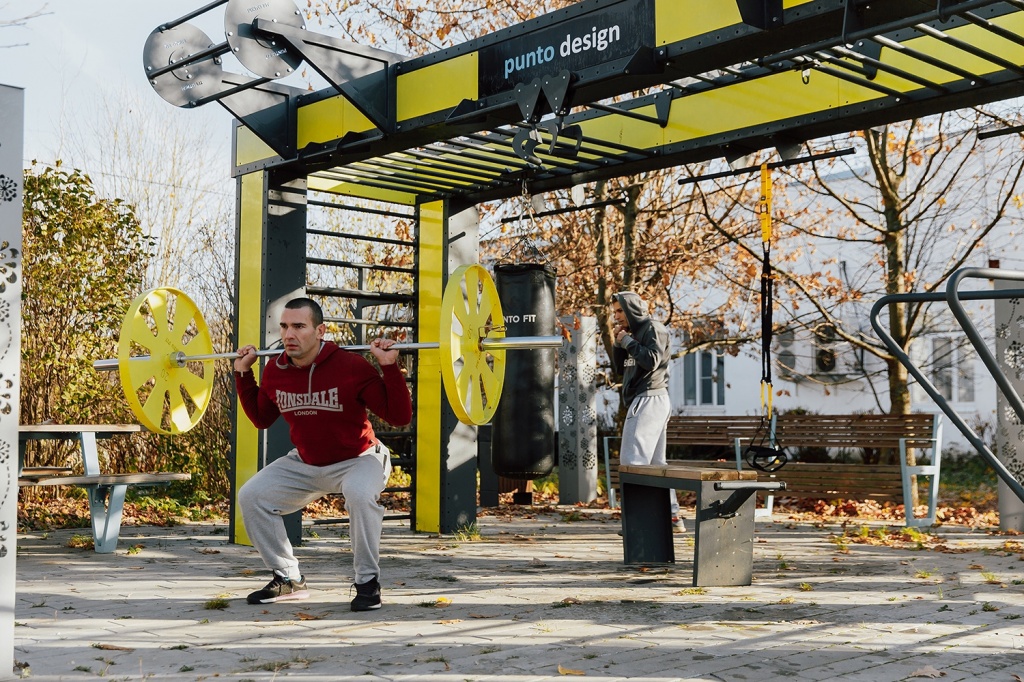 Punto Fit combines several types of activities at once:
Crossfit
Boxing
Antigravity yoga
Weightlifting
TRX
Workout, etc.
4 different Punto Fit trim levels:
Complex 2 meters
Complex 6 meters
Complex 8.4 meters
Complex 8.4 meters with a climbing wall


Each of the Punto Fit has QR codes with ready-made exercise sets for training. Autonomous lighting, solar panels, USB chargers and fitness equipment are available as additional options.
The reliability and safety of Punto Fit is confirmed by the quality certification from the German expert organization TÜV SÜD.